Looking to travel off Japan's beaten track? Many people will tell you that Japan has no deserts but whilst the Tottori Sand Dunes might not be able to compare to the Sahara in terms of size, they certainly have a lot in common with it in terms of their appearance. They are vast piles of sand measuring sixteen kilometers from east to west and two kilometers from north to south. The reason that the majority of people don't view them as a desert is that there is too much rainfall in the area that they are in for them to be technically classed as one. They are still the next best thing though and are an unlikely tourist site. According to an article published in the New York Times, they were formed by sand being carried down from the mountains by the Sendai River and are gradually eroding, meaning that those who want to see them only have a finite amount of time left in order to do so.
An impromptu performance by "deep throat trance sexual" artist Carl. This performance occurred in Saitama Prefecture in Japan as part of a volunteer relief effort for victims of the Tohoku Earthquake, Tsunami and Fukushima nuclear accident who are still displaced from their home now 1.5 years following the disaster.
Please share this video to spread awareness that the Fukushima nuclear accident is still not resolved and that many victims continue to be affected by this tragedy.
Despite living in Yokohama for three years and visiting Yamashita Park almost every weekend, it was only yesterday that I finally took the opportunity to view the city of Yokohama from atop Yokohama Marine Tower. I'm glad I did.
This little sightseeing excursion actually wasn't planned. I was having lunch with my friend Nami-san at The Bund restaurant at the base of the tower (which was excellent by the way), when a friend of hers who worked there stopped by and gave us two free tickets to the tower's observation deck 100 meters high.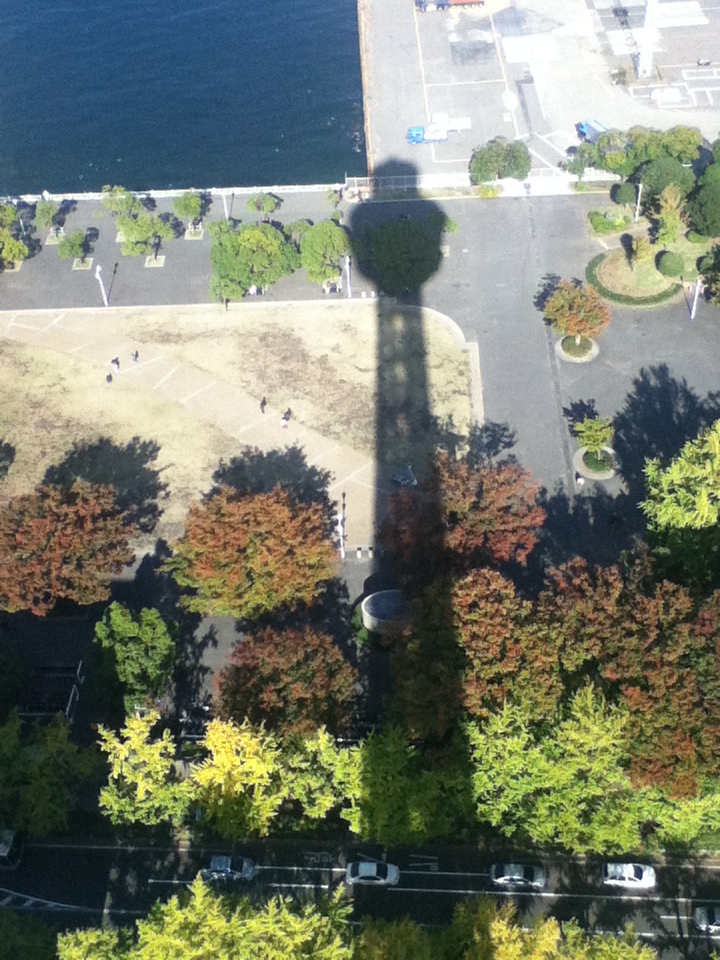 Very grateful for this unexpected offer, we rode the elevator up to the top of the tower. Blessed with a beautiful clear day, the tower provided some amazing views of the city of Yokohama, Yamashita Park below, Bay Bridge, and Minato Mirai.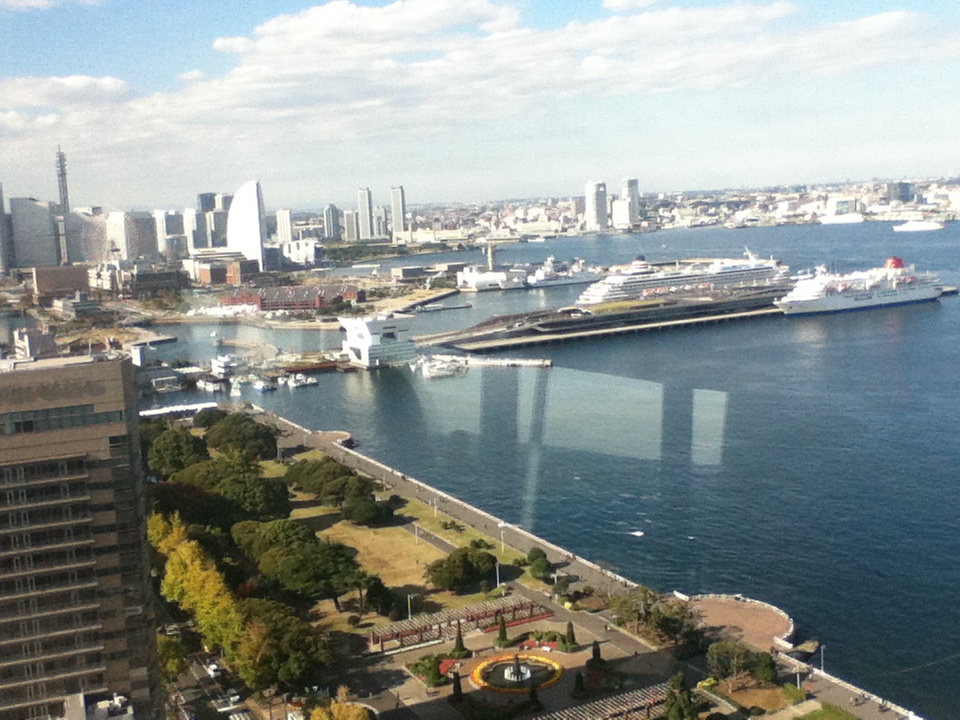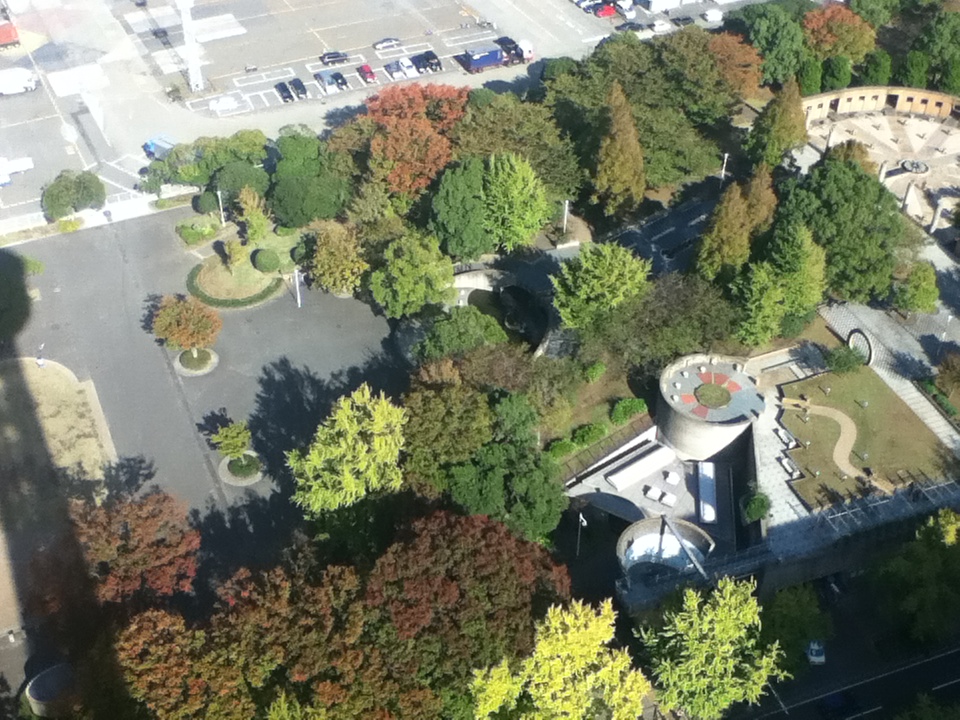 Although not nearly as tall as the new Tokyo Sky Tree or even Tokyo Tower, if you're in the area and visibility is clear, you'll definitely enjoy a great view of the beautiful city of Yokohama with a quick trip up Yokohama Marine Tower!
Normal admission is 750 yen for adults.
For more info, check out the English website.
I flew into Tokyo via Tokyo Haneda Airport for the first time since it became a hub for international flights from the U.S. a few years ago.
Although closer to Tokyo and therefore more convenient than Narita Airport, one drawback was that my flight arrived at 10:30pm. After clearing immigration and customs, it was already well past 11pm, which meant I had to spend the night at a nearby hotel.
After doing some research, I found an affordable hotel conveniently located right within Domestic Terminal 1 of Haneda Airport!
The hotel's name is First Cabin Hotel, and it is sort of a hybrid business/capsule hotel.
Rooms here are capsule sized, and have sliding shades rather than doors.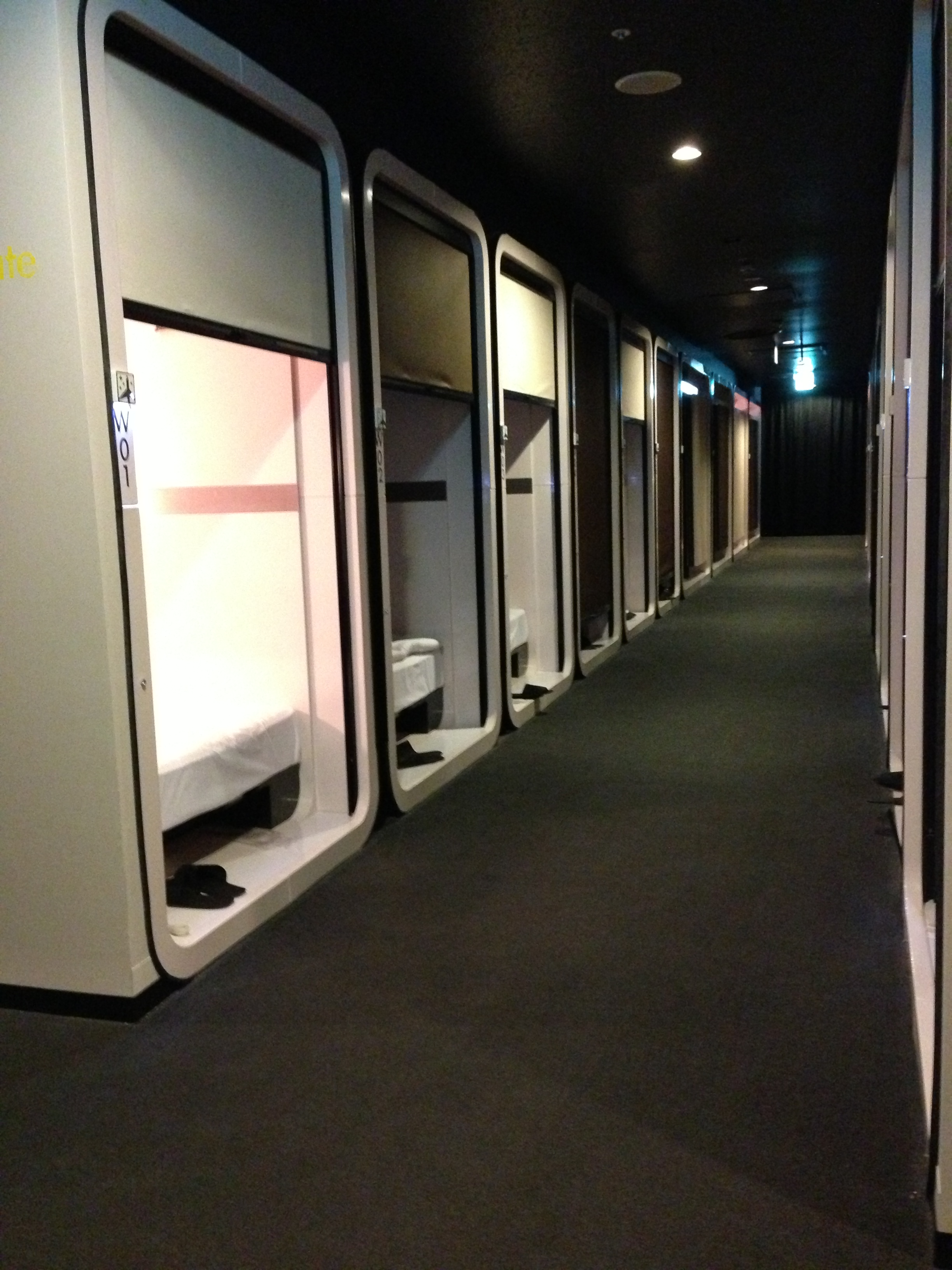 The bed comprised the entire room (if you can call it a room!) with a little shelf to the side, which includes a lock box for your valuables. Each room also has a TV, with headphones for listening so you don't disturb your neighbor.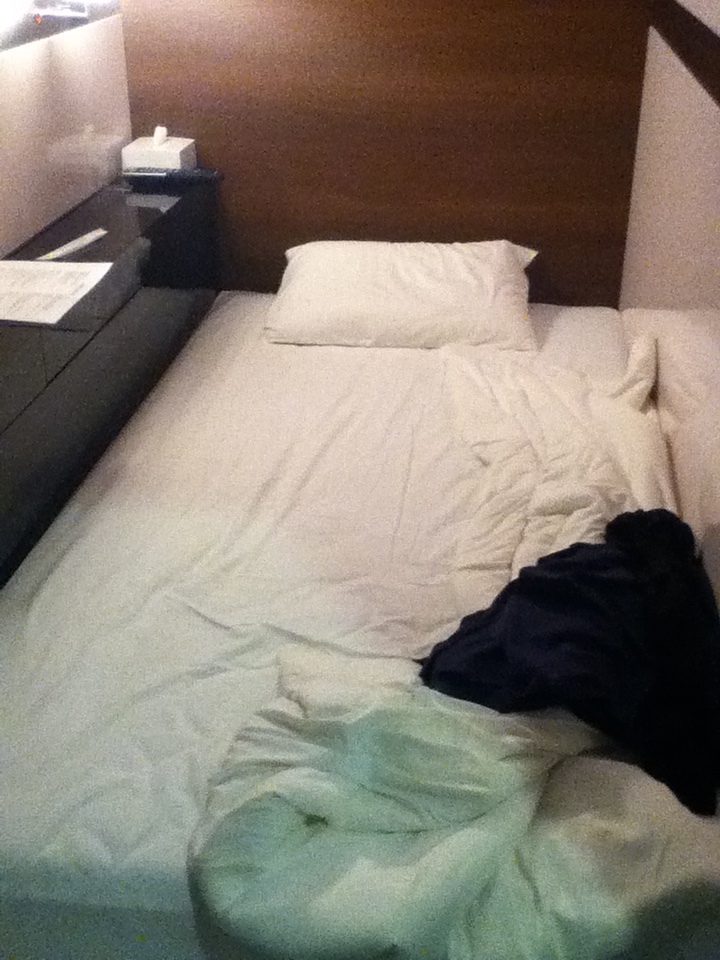 If you have luggage with you, you can check your bags in at the front desk. There is a lobby with WiFi, as well as a shared bathroom/shower/bath.
The bath is a traditional communal bath, with a Japanese-style washing area as well as a couple of Western showers. The bath was predictably very hot and relaxing.
Rates for rooms here are about 4,900 yen per night. English speaking staff is on hand, so it is gaijin friendly. Advanced reservations are recommended, and can be made through the hotel's English-language website.
First Cabin Hotel is a great option if you have a late flight into Haneda and need a quick, convenient place to crash for the night.
MEME English Garden will be launching this year the Tokyo Junior Playhouse — a new, all-English community youth theatre for young actors of ages 8 through 18, and the playhouse will be hosting a spring drama day camp on 30 March 2012. This will serve as an introductory session to announce the launch of this group to the kids in and around Tokyo. At Tokyo Junior Playhouse's first Drama Day Camp children will experience the excitement of acting, work in an ensemble and develop their appreciation of this unique art form through this fun-filled, hands-on activities!
Date: 30 March 2012
Location: Odakyu line Gotokuji (Setagaya)
Age: 5 to 15
Direct your inquiries to: info@meme-com.jp
Or call 090-2459-2209
The Tokyo Junior Playhouse's mission is to creatively enriches the lives of youth by offering education in the art and craft of theatre written for youth, performed by youth and presented to the public. Its mission statement is as follows:
Self-Confidence: We enhance students' life-long ability to express themselves with clarity and conviction.
Friendship: We provide a safe environment where students interact and form lasting relationships.
Responsibility: We promote a team environment in which students rely on each other and themselves to fulfill their goals.
Creativity: We foster individuality and unique ideas expressed on stage and beyond.
Inclusiveness: We make programs and performances accessible to all.
Fun: We believe that theatre arts should be enjoyable and that FUN is essential to our quality of life.
More information can be found on its facebook page at:
http://www.facebook.com/JuniorPlayhouse
All updates will be posted on the facebook page until its website is up and running.
Please feel free to contact Nami Sasaki if you have any inquiries.
Check out what is being called the most expensive highway car pile up in history, which occurred yesterday in Japan.