English in Japan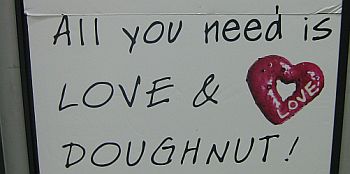 "What if I don't speak Japanese?" "If I can only speak English in Japan will I be understood?" Many first-time Japan travelers have this concern. Here's what you need to know.

Use of English in Japan's Train Stations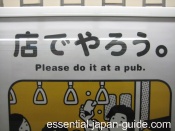 In general, it is not difficult to get around and about in Japan if English is all you know. Most train information is available in English. For instance, Japan Railways (JR), Japan's largest railway system, provides an option for an English menu on its ticket machines in the major stations, and train lines and stops are marked in English on the boarding platforms and on the guides inside the trains themselves (albeit sometimes with unintended humor!).

English in Restaurants in Japan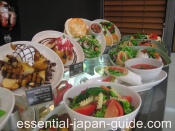 In restaurants, while your server may or may not be able to speak and understand English, many restaurants either have fabricated models of the dishes they serve or pictures of the items on the menu. Otherwise, pointing and gesturing will usually get the point across.

Asking for Help Using English
If you need to ask for directions or help, most Japanese are extremely helpful to foreign travelers in need. Not everyone will speak fluent English, and some may shy away from having to communicate in English with a foreigner, but Japan is so densely populated that there are people everywhere, and it is usually not difficult to find someone with whom you can communicate.

Availability of English-language Books in Japan
Most Japanese bookstores carry few to no English-language books, but there are some exceptions. The most notable of these is Kinokuniya book store in Shinjuku, which carries perhaps the largest selection of English-language books in Japan.

Another bookstore with a healthy selection of English-language titles is Yurindo bookstore located inside Landmark Tower in Minato Mirai, Yokohama.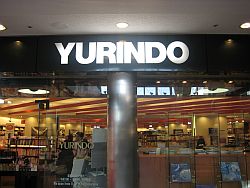 At both of these bookstores you can find a generous selection of English-language guidebooks, novels, magazines, and reference materials.