Hello Kitty Goods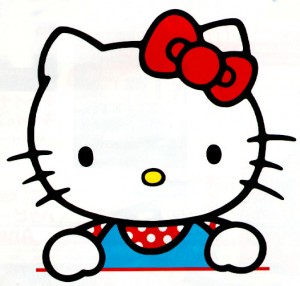 Welcome to our Hello Kitty Goods page! Hello Kitty is the famous, adorable character created by Sanrio. You're no doubt familiar with the cute little kitty, who is instantly recognizable by her innocent black eyes and pretty red bow.
Today, Hello Kitty, or Kitty-chan, as she is sometimes called, can be found on every imaginable product, everything from fashion and beauty accessories, clothing items, and even home appliances!
Click below to visit our EJG Hello Kitty Goods store, where you can find your favorite little kitty on dozens and dozens of cute and adorable items and accessories! Browse and enjoy!
Click Here to Visit Our Hello Kitty Goods Store!

Return from Hello Kitty Goods to Cool Japanese Products