Japan Cell Phone Rental
It is not surprising that Japan cell phone rental is readily available for business travelers and others requiring cell phone use while in the country considering the ubiquity of cell phone use in Japan, where by some estimates more than two-thirds of the population owns a mobile phone.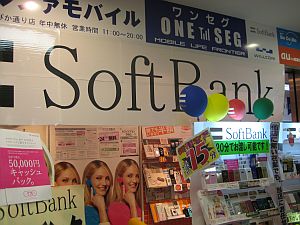 Japanese are avid users of their cell phones not just for making calls, but for sending emails and text messages and surfing the Internet as well. It is common on any crowded train to observe many passengers immersed in their phones "thumbing" text messages.

Cell Phone Availability in Japan
The three major cell phone providers in Japan are NTT DoCoMo, KDDI, and Softbank. In order to subscribe to cell phone service while in Japan, you must present proof of residency in the form of an alien registration card, and also have a Japanese bank account. Moreover, due to conflicting technologies, in most cases foreign phones will not work in Japan.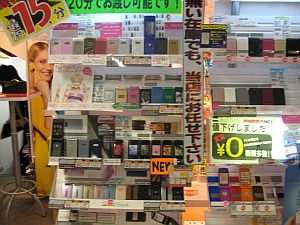 However, even if you are not a resident of Japan and are in need of a cell phone during your stay, you have the option of renting a cell phone in Japan. To save money while you're away, consider no contract cell phone plansso that upon your return home, there is no phone bill!
Renting a Cell Phone in Japan

Renting a cell phone in Japan is easy and convenient. Mobile phone rental vendors are located throughout both Narita International Airport and Kansai International Airport, where you can rent a phone from a vendor upon your arrival. In addition, some vendors provide the option of reserving a phone ahead of time. You can pick up your phone at the airport upon your arrival, and then drop it off prior to your departure. Some vendors also provide the option of returning the rental phone by mail.
For more details on Japan cell phone rental at airports, see the Narita International Airport and Kansai International Airportcell phone rental info pages.

Renting a Cell Phone Outside of Japan
Another option for renting a cell phone in Japan is to use an online service that will actually ship you a phone that you can bring with you and use in Japan. This will enable you to secure your phone number and email address before leaving, making it easy to let your family and friends know how to reach you in Japan.
One such service is Rentafone Japan. Check their Website for details.