The EJG Japan Food Guide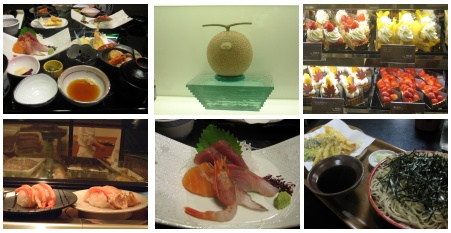 Introduction to Japan Food Culture
Japan food is far more than simply sushi, sukiyaki, soba, tempura and teriyaki. In fact, you will be amazed and delighted to discover that food in Japan is a melting pot of an astonishing array of tastes and cuisines from around the globe, including Italian, Thai, Indian, Chinese, French, just to name a few, all of impeccable quality that rivals their source countries.
And of course, in terms of quality, variety, and places to eat it, it goes without saying that the Japanese food in Japan is delicious beyond description!
Consider this: it is estimated that there are over 100,000 restaurants in Tokyo alone, not to mention all of the countless food stalls, markets, cafes, bakeries, bars, pubs, and even vending machines!
With such an incredible volume of food offerings, even in a densely populated area like Tokyo, competition for the appetites, and yen, of customers is intense. Quite simply, if one vendor's food is not outstanding, there are a dozen competitors down the street that are.
This fierce competition for consumers, coupled with Japan's renown emphasis on craftsmanship and attention to detail, virtually ensures that Japan food experience will be unlike anything you have ever encountered.
In fact, you could easily plan your entire Japan travel itinerary around the country's food offerings, and come home a very happy, albeit somewhat heavier, traveler indeed!
Are you starting to get hungry? Then let's polish off our chopsticks and dig right in and explore Japan's unparalleled food culture!

Food in Japan
Contrary to the myth that Japanese food is little more than raw fish and some white rice, Japan food is actually extremely diverse, and consists of an astounding variety of flavors and ingredients.
Moreover, food in Japan if not just limited to Japanese food. Far from it. You'll find that Japan food is in fact comprised of a melting pot of an unbelievable volume and variety of international cuisines from around the globe.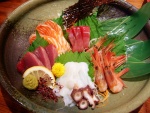 Sushi …the opportunity to experience this delicacy prepared authentically in its country of origin is reason enough to venture to Japan.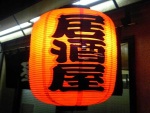 Japanese Izakaya are lively eating and drinking establishments, and are a popular place for the typically serious-at-the-office Japanese to unwind after a hard day of work.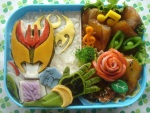 Japanese Bento are artistically prepared and nutritionally balanced quick meals that are usually sold in Japanese convenience stores as well as specialty bento shops called "bento-ya."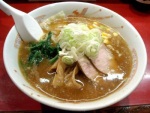 Japanese Ramen is a noodle soup dish, originally derived from China, that has evolved into one of Japan's most popular foods, if not an outright obsession.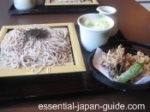 Japanese Soba is a very popular noodle dish in Japan. Healthy, versitle, and inexpensive, soba can be served in a variety of ways hot or cold, and is a staple of the Japanese diet.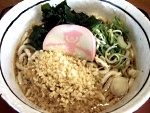 Japanese Udon is a delicious and readily available staple food, making it an obvious food choice for any noodle loving visitor to Japan.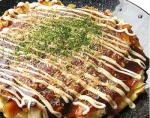 Okonomiyaki Japanese Pancake is a popular and fun-to-eat food item in Japan at restaurants, festivals and home parties.
Chankonabe is the staple food eaten by sumo wrestlers in Japan to pack on the pounds they need to compete in the sumo ring. Refined and tasty variations of this dish can be enjoyed at chanko nabe restaurants in Japan.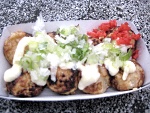 Japanese Takoyaki
are delicious grilled octopus dumplings. These octopus balls are a popular snack food in Japan enjoyed at streetside food stands, food courts, sporting events, and festivals.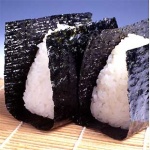 Onigiri Rice Balls
are a favorite picnic and snack food in Japan. Onigiri is a popular carry out food item in Japanese convenience stores, and is a common item found in bento boxed lunches.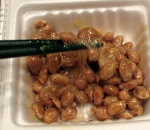 Japanese Natto
are those infamously pungent fermented soybeans.
Sticky, stinky, stringy, and yet oh so healthy, there is no middle ground. You'll either love natto or hate natto, but you can natto ignore it!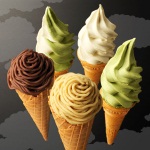 Japanese Sweets and Desserts
include everything from traditional sweets like taiyaki and dango to imported sweets and desserts like cake, ice cream, candy and crepes, all of which have been refined into a uniquely Japanese style and flavor.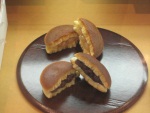 Traditional Japanese Sweets and Snacks
are as beautiful to look at as they are delicious to eat. Often created in the shape of leaves, flowers, and other articles of nature, wagashi represents Japan's four distinct changing seasons and appeal to all five of the human senses.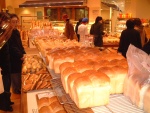 Japanese Bread
is a delicious and unexpected treat served up by charming little bakeries throughout Japan.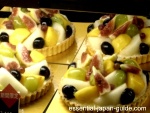 Japanese Cake
is not only a hugely popular in Japan, it is absolutely melt-in-your-mouth delicious as well!