Japan Islands
The Japan islands are comprised of four large main islands – Honshu, Hokkaido, Shikoku, and Kyushu – as well as thousands of smaller islands, the most well-known of these being Okinawa. Let's take a look at the islands of Japan in a little more detail.

Honshu: Japan's Main Island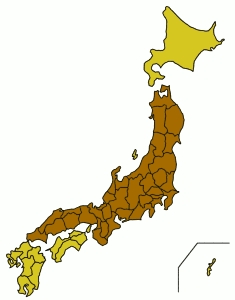 Honshu is the largest of the Japan islands and also the country's mainland. In fact, the characters used to write "Honshu" (本州) can be literally translated as "main land." Honshu, like most of Japan, is highly mountainous. With a population of close to 100 million, most of Japan's population lives on Honshu, 25% of which is concentrated in the Greater Tokyo Area. Honshu is divided into five regions: Chugoku (western), Kansai (southern), Chubu (central), Kanto (eastern), and Tohoku (northern).
Tokyo, the capital of Japan, is located in the Kansai region, while Kyoto, Japan's ancient capital and one of the country's most popular tourist destinations, is located in the Kansai region. Most of Japan's other major cities, including Osaka, Yokohama, Nagoya, and Kobe, are also located on Honshu.
Mount Fuji, perhaps the most well-known symbol of Japan, can be found on Honshu, and the peak of Mt. Fuji is also the island's (as well as the country's) highest point.

Hokkaido: Japan's Northernmost Large Island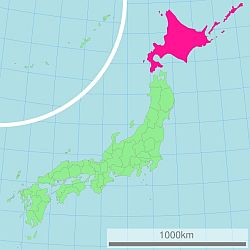 Hokkaido (北海道) is Japan's second largest and and northernmost of the Japan islands. It has a population of about 5.5 million. Hokkaido's capital and largest city is Sapporo, which is known for its wonderful Sapporo beer that is enjoyed worldwide, delectable fresh seafood, and the Sapporo Snow Festival, which is famous for its majestic ice sculptures. Other major cities on the island of Hokkaido include Hakodate and Asahikawa.
Because it's located to the north, Hokkaido tends to get much colder and significantly more snowfall in the winter than the rest of Japan, and also stays much cooler in the summer. This makes it a popular destination for skiing, snowboarding, and other winter sports, as well as a welcome escape from the ofttimes brutally hot and humid summers experienced by the rest of Japan.

Kyushu: Home of Nagasaki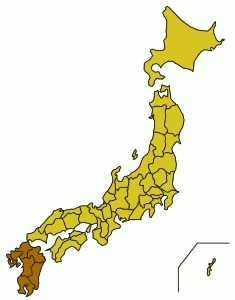 Kyushu (九州) is the third largest and southernmost of Japan's main islands. Major cities in Kyushu include Fukuoka, its most populous city, and Nagasaki, which unfortunately is best known as one of two areas (along with Hiroshima) that suffered catastrophic atomic bomb attacks during World War Two.

Shikoku: The Smallest of Japan's Main Islands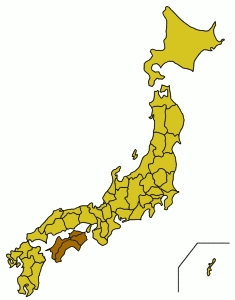 Shikoku(四国) is the smallest and least populated of the Japan's main islands. Major cities on the island include Kochi, Tokushima, and Naruto. Although a bit off the beaten track, the island is well-known for its sweet mikan oranges and delicious "Sanuki" udon noodles.

Okinawa: Japan's Tropical Island
Okinawa (沖縄) is the largest and most well-known of Japan's smaller islands. Okinawa Island is actually just one of a chain called the Ryukyu Islands that comprise Okinawa Prefecture. The climate of Okinawa is subtropical and surrounded by beautiful glassy blue seas containing corral reefs that attract a stunning variety exotic tropical fish, making it an extremely popular tourist destination among Japanese and foreign travelers alike. A number of U.S. military bases are also located on Okinawa.