Japan Love Hotels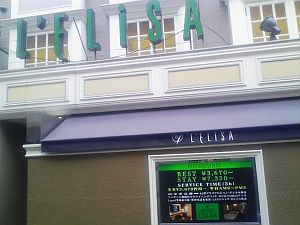 Japan love hotels (sometimes also called fashion hotels) are a special type of hotel designed to give couples a private space for intimate encounters.

Overview of Love Hotels
As the name suggests, a love hotel is a special kind of hotel that provides a comfortable, erotic environment for couples to enjoy intimate time together.
There are several reasons for the manifestation of love hotels in Japan. For one thing, living quarters in Japan are often cramped and walls are often thin. Also, unlike in the U.S. and some other Western countries, it is not uncommon for single Japanese adults to live at home with their parents. These factors necessitate a separate private space for intimate meetings. The last reason is that, well, it's Japan, and Japan is cool like that!
In Japan's larger cities, groups of love hotels are often clustered in a particular area. Perhaps the most well-known cluster is Shibuya's Love Hotel Hill in Tokyo. Love hotels can often be found in rural areas, sometimes in clusters and sometimes as stand-alone buildings.

Characteristics of Japan Love Hotels
Japan love hotels include the following unique features:

Users can opt to stay for an entire night (with check-in normally from 10pm) or rest during the day, usually for a period of one to three hours.

Love hotels are designed with anonymity in mind. Users select rooms by pressing a button on a lighted board that shows pictures of each available room. After selecting a room, payment is made at a window with the receptionist hidden from view.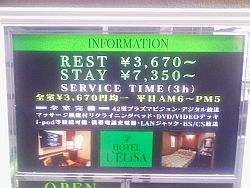 A typical room includes a spacious bed, a spa bath, adjustable lighting, karaoke, a TV with adult videos, and of course, condoms (but bring your own just to be safe).

Hotel rooms are often designed in creative themes that range from kinky (think S&M) to cute (think Hello Kitty).

Love hotels are not available for stays of longer than one night. In other words, you can't leave your belongings in the room while you go out on the town and come and go as you please. Once you leave the building, you have to rent a room anew if you want to stay there again.

Love hotels are meant to be enjoyed by couples. Some hotels do not allow persons of the same sex to share a room. Some do permit single occupancy, which makes them a reasonable option if you find yourself out late with nowhere else to stay, provided you don't mind the awkwardness of the situation.
Love hotel room rates range from around 3,000 to 8,000 yen for a rest, and around 7,000 to 10,000 yen for a stay, with higher prices during the weekend.
If you're in Japan with your significant other, or happen to meet one during your travels, a night in a Japanese love hotel is a must experience!