Japanese Bento Box Lunches
Japan is famous for Japanese bento box lunches, artistically prepared and nutritionally balanced quick meals that are usually sold in Japanese convenience stores as well as specialty bento shops called "bento-ya."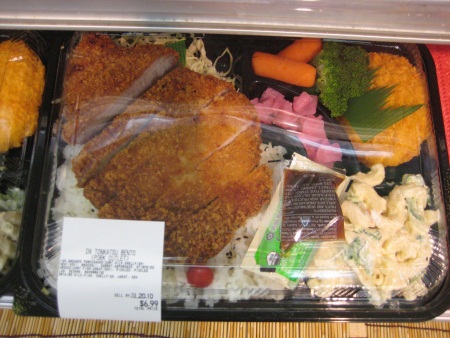 Overview of Japanese Bento Box Lunches
Bento box lunches are inexpensive, pre-made quick meals most commonly found in Japanese convenience stores. Bento are also prepared at home as school lunches for children or work lunches for adults, as well as picnic lunches on dates and trips to the park or the beach. Bento also more loosely refers to any packaged, prepared food in Japan that can be purchased for a quick meal.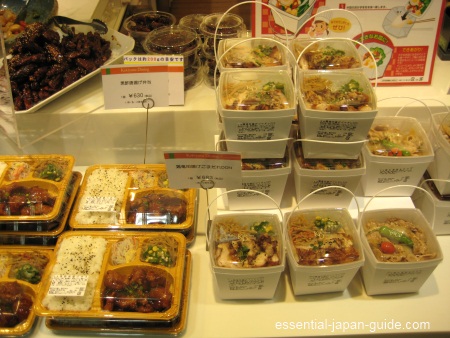 Bento Box Lunch Ingredients
Traditional Japanese bento typically include a generous helping of rice, meat or seafood like chicken, pork, beef, and salmon, sushi, pickled veggies, and tempura. Other items commonly found in bento include umeboshi, a sour pickled plum, onigiri, tempura, spaghetti, and nori seaweed.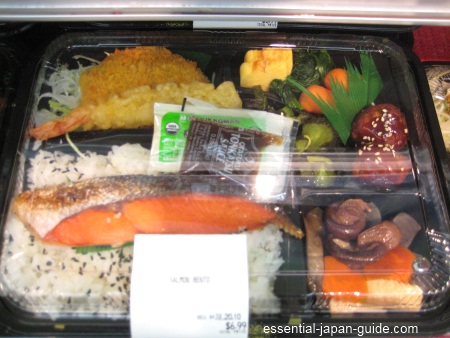 Popular Types of Bento
Popular types of bento include:

Makunouchi – Bento with rice, umeboshi, broiled salmon, and pickled veggies


Nori Bento – White rice covered with a sheet of soy-flavored nori seaweed


Sake bento - Bento with white rice and broiled salmon


Kara-age bento – A bento of Japanese-style fried chicken


Tonkatsu – Bento of deep-fried pork cutlet


Beef Steak Bento – Bento with slices of beefsteak


Hamburger Bento- Bento with ground beef
Ekiben
Ekiben (which means eki (station) bento), is a special bento sold at train stations to be enjoyed during or after the train ride. Many stations take pride in offering their own special ekiben featuring locally grown ingredients, many of which are artfully packaged and quite delicious. Many Japanese bento and travel enthusiasts even take special ekiben trips specifically for the purpose of sampling the ekiben along a given train route.

Character Bento
Character bento, called "kyara-ben" in Japanese, is a type of bento that takes bento making to a new level of artistic creativity. As the name suggests, character bento is a bento box lunch arranged in the shape of popular children's characters and other cute motifs.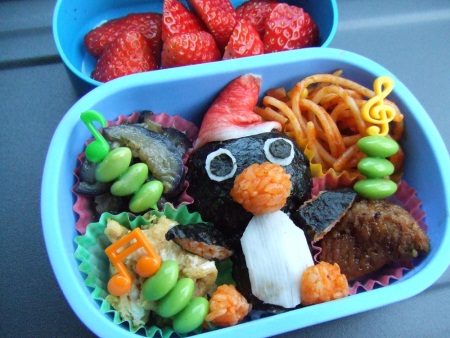 Although character bento was originally designed for children and featured popular characters like Doraemon, Anpan Man, and Hello Kitty, character bento making has evolved into an art form, to where today in Japan there are even character bento making contests that produce incredibly sophisticated and artistic bento designs.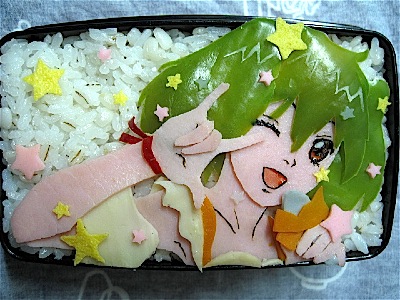 Where to Buy Bento Box Lunches in Japan
The most common place to buy bento box lunches in Japan are Japanese convenience stores . In addition, you can find bento boxes at speciality bento shops, called "bento-ya," which are most commonly located in and around major train stations, business districts with lots of hungry office workers nearby, and on the basement floor food section (depachika) of any major department store.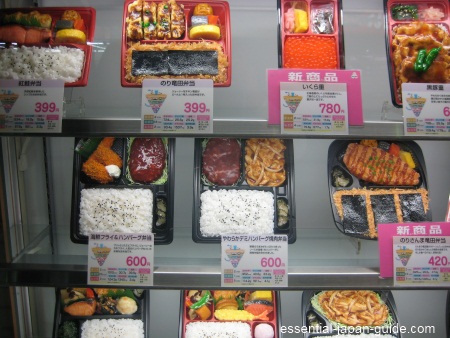 Bento Recipe
Japanese Bento Recipe: Learn how to make your very own delicious Bento Lunch Box!
Japanese bento box lunches are as cool to look at as they are delicious to eat. Not just for lunch, bento makes a quick, tasty, and inexpensive meal any time of the day!