Japanese Bread Bakeries
If you're going to Japan in search of sushi, you're in for an unexpected treat: delicious Japanese bread served up by charming little bakeries throughout Japan. How did delicious European-inspired bread find its way to the Land of Rice?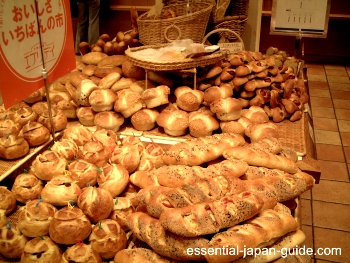 Well, one simple explanation is that the Japanese have sophisticated palates and a deep love of foods from around the world. As such, over the years, many aspiring Japanese bakers have journeyed to Europe to train at prestigious schools like Le Cordon Bleu or to serve lengthy apprenticeships under some of France's top bakers. After honing their skills, these bakers return to Japan, open up their own bakeries, and tailor their breads to suit the Japanese palate. The result is an unbelievable delectable of yummy treats that are readily available throughout Japan.

Where to Find Japanese Bread Bakeries (Panya-san)
Japan bread shops (called "pan-ya" or "panya-san" in Japanese) are found all over Japan: in and around train stations, the lower level of major department stores (depachika), and dotted along the streets of commercial and even residential areas. Since the breads are usually baked fresh on site, if you don't see one immediately, just use your nose and follow the scent of fresh-baked bread!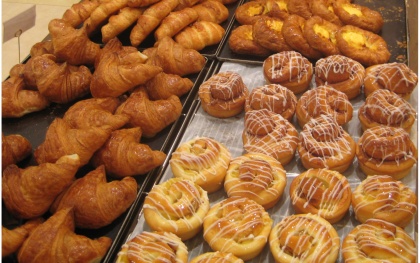 How to Buy Bread at Japanese Bakeries
Unlike traditional bread bakeries in the West, where bread (called "pan" in Japanese) is ordered over the counter, bread buying in Japan is done self-serve style. When you enter a bread bakery, you'll see a stack of trays and a rack of tongs. Grab one of each. The many varieties of bread are laid out throughout the store–usually in single-sized portions–on trays or in baskets. Use the tongs to select your treats and place them on your tray. Then head on over to the cash register and pay. Most breads cost anywhere from 150-350 yen each, so not only is Japanese pan delicious, it is inexpensive as well!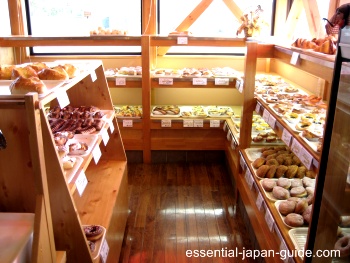 Varieties of Japanese Bread
Walk into a Japanese panya-san for the first time and you'll likely be dazzled by the array of mouth-watering offerings. Many varieties of Japanese pan are pastry-like, and contain tasty fillings like nuts, raisins, fruit, sweet whipped cream, and even chocolate! Others contain creative meal-like ingredients like cheese, potatoes, bacon, mayonnaise and even tuna! These breads are meant to be eaten as is, so no need to ask for butter or jam.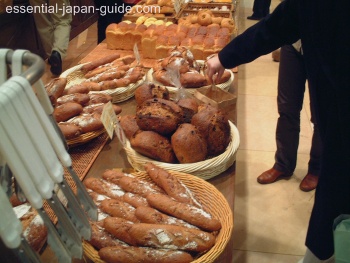 Most bread bakeries also sell thick loaves of bread, called shoku-pan, that are ideal for toasting.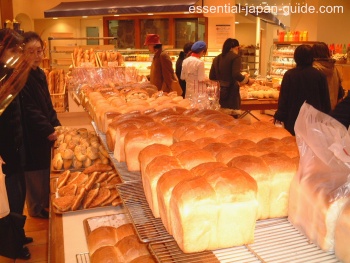 And then there are varieties of bread that are uniquely Japanese, such as the ever-popular and honestly delicious curry pan (deep-fried bread filled with curry)!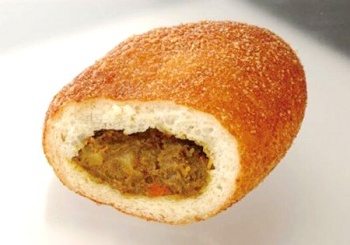 After visiting Japanese bread shops, don't be surprised if you find yourself raving to your friends as much about Japanese pan as you do the sushi!