Japanese Holidays
Japanese Holidays… Japan has many national holidays and other important holidays throughout the calendar year. The following is a brief overview of holidays in Japan arranged by the month. (National holidays are marked with a star.)

Japanese Holidays – January

January 1
*Japanese New Year (Shogatsu or Ganjitsu)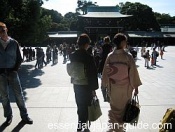 The Japanese New Year is considered the most important of the Japanese holidays. Families traditionally gather during this holiday, much like Americans or Europeans do at Christmas time, and visit temples or shrines on this day or New Year's Eve much in the same way that many Christians attend church services. January 1 is the actual national holiday, but the Japanese New Year holiday typically continues into early January. Many businesses and shops close down during this time.
Read more about the Japanese New Year…

Second Monday of January
Coming of Age Day (Seijin no hi)

This day is for celebrating young men and woman who have turned 20 and officially become adults.

Japanese Holidays – February

February 3
Beginning of Spring (Setsubun)
This Japanese holiday marks the arrival of spring.

February 11
*National Foundation Day (Kenkoku kinenbi)
This day is celebrates the establishment of Japan as a nation.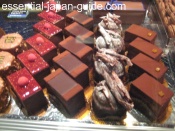 February 14
Valentine's Day

In contrast to Valentine's Day in the West, on this day in Japan, women are the ones that typically give chocolate to their significant others, as well as to their male co-workers. This practice of giving chocolate to male co-workers is referred to as giri-choko(obligatory chocolate). Japanese men get a chance to reciprocate on White Day (see below).

Japanese Holidays – March

March 3
Girl's festival or Doll's festival (Hina matsuri)
During this unique Japan holiday, girls display elaborately dressed dolls fashioned after the courtiers of Japan's Heian period.

March 14
White Day

White Day is the opportunity for men to reciprocate the chocolate given to them on Valentine's Day with their own gifts of sweets, as well as an additional opportunity for retailers to sell more gift items.

Around March 20
*Vernal (Spring) Equinox (Shunbun no hi)
Japanese frequently visit the graves of their ancestors on this day.

Japanese Holidays – April and May

April 29 to May 5
Golden Week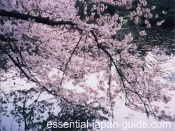 The following four holidays comprise Golden Week, which is Japan's most heavily traveled stretch of days. Travel costs tend to escalate and travel on Japan's roads, trains, and planes can become congested during this time, so be aware of these dates when making travel plans.
Read more about the Golden Week Holiday…

April 29
*Showa Day (Showa no hi)
This national Japan holiday honors the birthday of Emperor Hirohito, who reigned during Japan's Showa Period. Showa Day is also the first in the stretch of holidays known as "Golden Week."

May 3
*Constitution Memorial Day (Kenpo kinenbi)
This day, also part of Golden Week, commemorates the date upon which Japan's post-WWII constitution was put into effect.

May 4
Greenery Day (Midori no hi)
This day, also part of Golden Week, is a day for Japanese to appreciate nature and the blessings it provides.

May 5
*Children's Day (Kodomo no hi)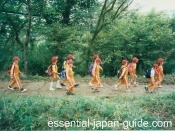 This holiday was formerly and sometimes still is called Boy's Festival. Families with boys will often fly koi-shaped streamers in celebration of this day. Children's day is also the last of the Golden Week holidays.

Japanese Holidays – July and August

July/August 7
Star Festival (Tanabata)
Depending upon the locality, this holiday is celebrated on either July 7 or August 7. On this holiday, many Japanese write their wishes on strips of paper (called tanzaku) and tie them to bamboo.

Third Monday of July
*Marine Day (Umi no hi)
This day is for celebrating and appreciating the blessings of the sea.

July/August 13-15
Obon (O-bon )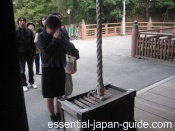 This holiday is Buddhist in origin, and is a time for praying for the departed souls of one's ancestors. It is believed that during Obon, these departed souls return to be reunited with their family members. Although not a national holiday, Obon is regarded as one of the most important of the Japanese holidays, and many Japanese return to their hometowns during this time. Depending on the locality, this holiday is celebrated either around July 15 or August 15.

Japanese Holidays – September and October

Third Monday of September
*Respect for the Aged Day (Keiro no hi)
This national holiday is for honoring Japan's elderly population.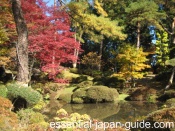 Around September 23
*Autumnal Equinox (Shubun no hi)
As its name suggests, this day is set aside for celebrating the autumnal equinox.

Second Monday of October
*Health and Sports Day (Taiiku no hi)
Sports, health, and physical fitness are celebrated on this day.

Japanese Holidays – November

November 3
*Culture Day (Bunka no hi)
This holiday celebrates culture and the arts. Art exhibits and cultural festivals are often held on this holiday.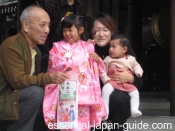 November 15
Seven-Five-Three (Shichi-go-san)

This day celebrates girls aged three and seven and boys aged three and five.

November 23
*Labor Thanksgiving Day (Kinro kansha no hi)
This holiday is for expressing appreciation for labor.

Japanese Holidays – December

December 23
*Emperor's Birthday (Tenno no tanjobi)
The birthday of the currently reigning emperor is always a national holiday. Emperor Akihito was born on this date. Whenever the emperor changes, so too does the date of this holiday.

December 24-25
Christmas
Though not a national holiday in Japan, many Japanese celebrate this holiday, although it is celebrated more so by couples on Christmas Eve than families on Christmas day. Businesses generally do not close on Christmas in Japan. A unique feature of Christmas in Japan is the enjoyment of a Christmas cake, which is typically decorated with white frosting and strawberries to represent the colors of Christmas.
Read more about the unusual customs of Christmas in Japan…

December 31
New Year's Eve (Omisoka)
This day celebrates the final day of the old year. Common activities on this day include a major housecleaning called osoji and eating "toshi-koshi" soba right around midnight as a ritual of crossing from the old year into the new. Many Japanese also pay visits to shrines and temples, such as Meiji Jingu Shrine, to ring in the New Year.
Read more about New Year's Eve in Japan…