Kawagoe Japan Guide
Kawagoe Japan….Kawagoe, also known as Koedo, or "Little Edo," is a charming merchant town located about 30 minutes from Tokyo that remains largely preserved from the Edo Period (Edo is the former name of Tokyo).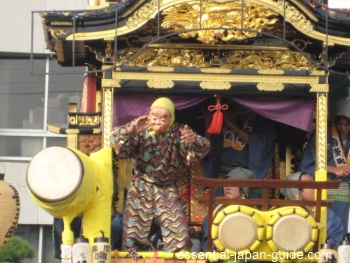 Overview of Kawagoe
Kawagoe, often called Koedo (Little Edo), is a merchant town preserved largely intact from the Edo Period situated in Saitama Prefecture about 30 minutes by train from Tokyo. The town offers a unique opportunity to travel back into time and view architecture and a townlike atmosphere preserved from Japan's Edo Period.
Kawagoe is also famous for the Kawagoe Festival, which takes place on the third weekend in October.

Kawagoe Attractions
Time Bell Tower (Toki no Kane)
Jutting out prominantly over the streets of Kawagoe you can easily locate the Time Bell Tower. This wooden clock was first built by a Kawagoe feudal lord some 400 years ago, but burned down serveral times. The present clock was rebuilt in 1893. The clock still chimes four times a day, at 6am, 12pm, 3pm, and 7pm. A unique structure not to be missed!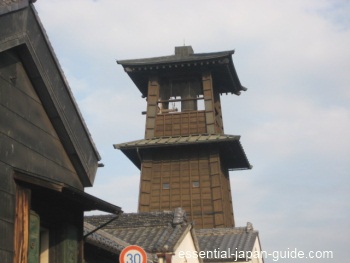 Traditional Kawagoe Architecture (Kurazukuri)
One of the most interesting and prominent features of Kawagoe is the many 19th century Kurazukuri merchant houses that have been preserved intact since the Edo Period. These buildings are somewhat unique to the kanto area because few such buildings remain in Tokyo following the Great Kanto Earthquake in 1923.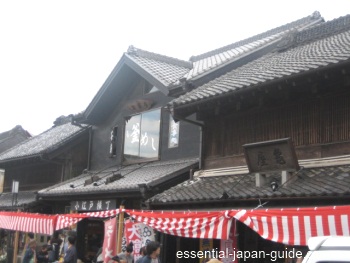 Penny Candy Lane (Kashiya Yokocho)
As the name suggests, Penny Candy Lane is a narrow little alley packed with candy and sweet shops selling inexpensive goodies.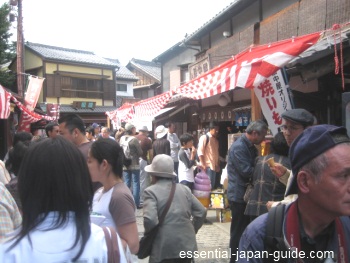 As you stroll down this lane, which can become quite crowded on weekends, at many of the little stalls and shops you can observe the making process and sample some of the treats. A highlight of kawagoe!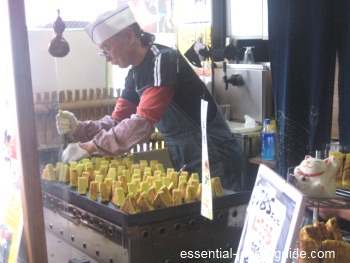 Recommended in Kawagoe Japan:
Kawagoe is famous for its purple sweet potatoes, and one of the best ways to enjoy this home-grown product is to try the purple sweet potato (murasaki imo) soft-serve ice cream sold in and around the town. Trust us, it's delicious!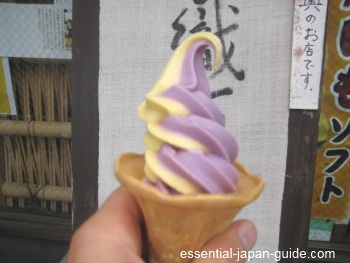 Kawagoe Festival (Kawagoe Matsuri)
The Kawagoe Festival is held on the third weekend in October.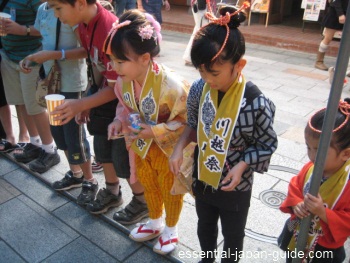 In addition to a festive atmosphere and lots of tasty food stalls, the highlight of the festival is tha "Hikkawase" parade of colorful, musical floats.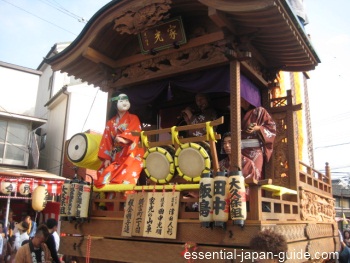 This festival is unique in that unlike Omikoshi floats, which are carried, the Hikkawase floats are wheel-based and pulled along the streets.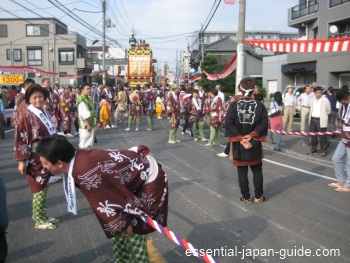 The float parade culminates in an exciting gathering of the floats in the city center.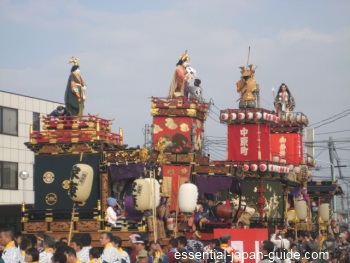 Kawagoe Resources
For a glimpse of Kawagoe, check out this promotion video provided courtesy of the Japan National Tourism Organization.
For more information on Kawagoe, check out the Koedo Kawagoe Tourist Association page.

Kawagoe Japan is an often overlooked but definitely worthwhile half-day trip from Tokyo!
Kawagoe Access
31 min. on from Ikebururo Station on the Tobu Tojo Line (450 yen)
43 min. from Shinjuku on the Seibu Shinjuku Line (890 yen)
60 min. from Shinjuku on the JR Kawagoe Line (570 yen)