Kyoto Sightseeing Guide
In our Kyoto sightseeing guide, we provide you a one-stop guide to our favorite Kyoto temples, shrines, and other attractions and sightseeing spots.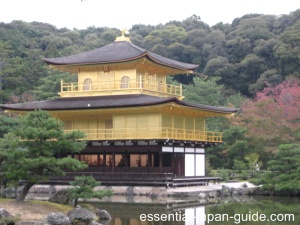 Kyoto was Japan's ancient capital from 794, at the beginning of the Heian Period until 1868. As Japan's center for religion, arts, and culture for many centuries, today Kyoto offers a treasure trove of fascinating and culturally important temples, shrines, castles, arts, and artifacts for visitors to explore, many of which are National Treasures of Japan and UNESCO World Heritage Sites.

Kyoto Temples and Shrines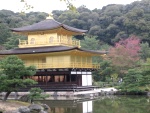 Kinkakuji Golden Pavilion is a beautiful gold-colored temple built on the edge of a reflective lake and surrounded by an exquisite Japanese Garden. It is among Japan's most well-known temples, and is one of the most popular Kyoto tourist attractions. UNESCO World Heritage Site.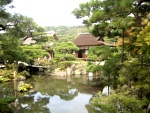 Ginkakuji Silver Pavilion is a Kyoto temple with an immaculately sculptured Zen sand garden, a tranquil Japanese pond, and lush wooded grounds, making this temple a worthwhile Kyoto sightseeing attraction to visit. UNESCO World Heritage Site.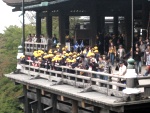 Kiyomizu Temple is a spectacular Kyoto temple with a massive veranda overlooking the city of Kyoto and the wooded grounds below. Listed as a UNESCO World Heritage Site, this is one Kyoto attraction you won't want to miss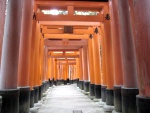 Fushimi Inari Shrine is a Shinto shrine in Kyoto famous for its astounding number of torii gates that wind endlessly up the mountainside. Many visitors overlook this shrine, but it is a spectacular attraction that is definitely worth visiting while in Kyoto.

Other Kyoto Sightseeing Attractions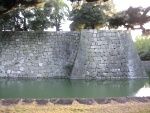 Nijo Castle is one of Kyoto's UNESCO world heritage sites and a beautiful Kyoto tourist attraction, featuring ornate architecture exquisitely detailed sliding screen paintings, and expansive Japanese gardens.