Nijo Castle
Nijo Castle (Nijo-jo) is one of Kyoto's UNESCO world heritage sites and a beautiful Kyoto tourist attraction.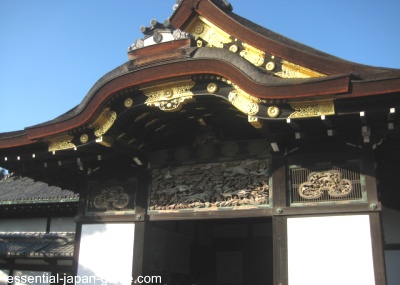 History of Nijo-jo
Nijo-jo was ordered built in 1601 by Tokugawa Ieyasu as an ornate, ostentatious Kyoto residence for the Tokugawa clan. The castle was completed in 1629 by his son and successor, Iemitsu. Sparingly fortified by an expansive moat and towering stone walls, the palace was a symbol of the unchallenged power of the Tokugawa Shogunate at the time.

Features of Nijo-jo
Castle Structures
Today, the castle is an awe-inspiring tourist attraction. Inside the massive palace you'll be able to take in the ornate architecture, which includes lavish quantities of gold leaf and elaborate wood carvings, expansive tatami rooms, and several masterpieces of Japanese art, most notably the exquisitely painted sliding doors and wall panels rendered by artists of the Kano School.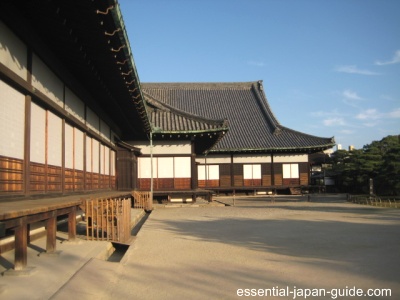 Castle Gardens
Outside the buildings, the expansive castle grounds contain moats with massive stone walls: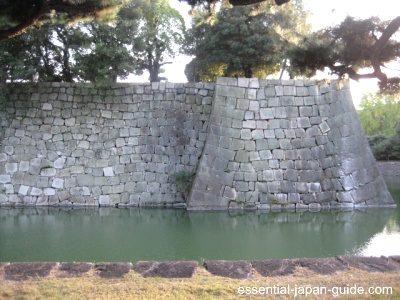 Several gardens that contain cherry, plum and pine trees: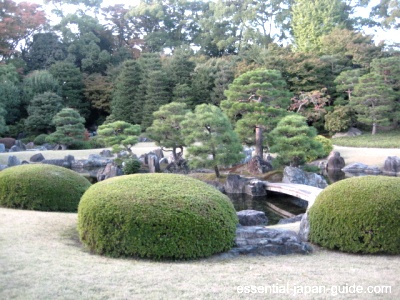 Tranquil ponds: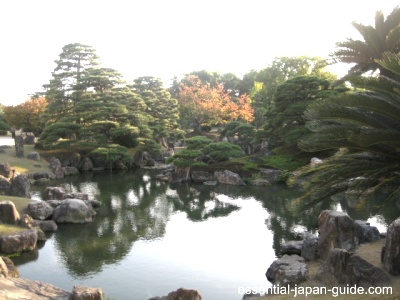 Tea houses: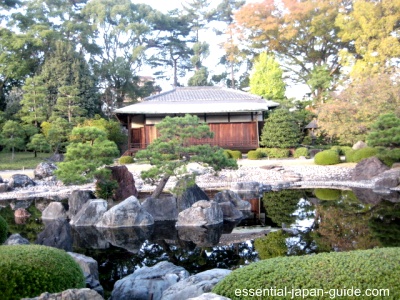 And artful arrangements of rocks: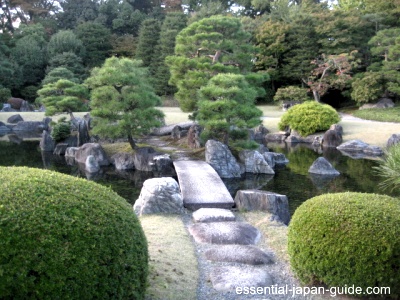 As one of Kyoto's UNESCO World Heritage sites, Nijo Castle is worth a visit during your stay in Kyoto.

Directions to Nijo-jo
By Bus: Take bus no. 9, 50, or 101 from Kyoto Station and get off at the Nijojo-mae stop;
By Train: From Kyoto Station, take the Karasuma Subway Line to Karasuma Oike Station and transfer to the Tozai Line.
Nijo-jo Hours of Operation and Admission
Open every day from 8:45 to 17:00 (last admission at 16:00)
Closed during the New Year Holiday, and each Tuesday in December, January, July and August (or the following day when Tuesday is a national holiday)
Admission is 600 yen