Posts Tagged 'japan capsule hotel'
I flew into Tokyo via Tokyo Haneda Airport for the first time since it became a hub for international flights from the U.S. a few years ago.
Although closer to Tokyo and therefore more convenient than Narita Airport, one drawback was that my flight arrived at 10:30pm. After clearing immigration and customs, it was already well past 11pm, which meant I had to spend the night at a nearby hotel.
After doing some research, I found an affordable hotel conveniently located right within Domestic Terminal 1 of Haneda Airport!
The hotel's name is First Cabin Hotel, and it is sort of a hybrid business/capsule hotel.
Rooms here are capsule sized, and have sliding shades rather than doors.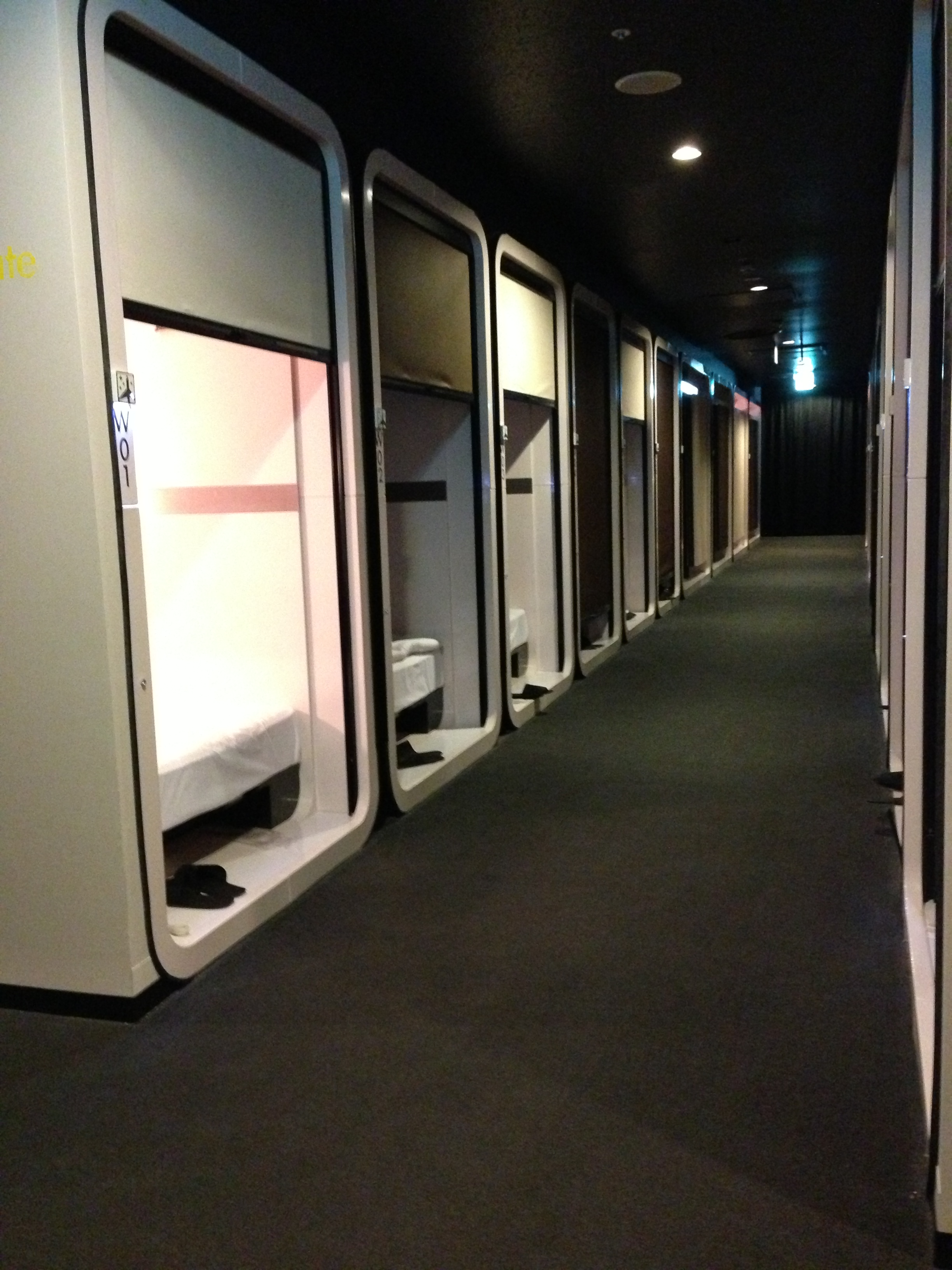 The bed comprised the entire room (if you can call it a room!) with a little shelf to the side, which includes a lock box for your valuables. Each room also has a TV, with headphones for listening so you don't disturb your neighbor.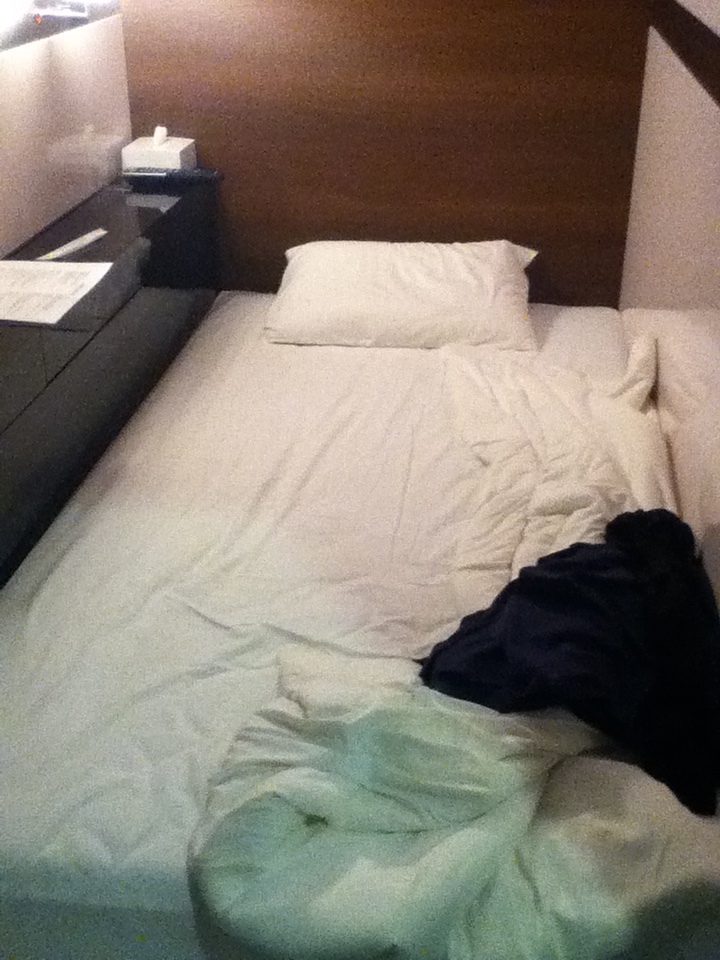 If you have luggage with you, you can check your bags in at the front desk. There is a lobby with WiFi, as well as a shared bathroom/shower/bath.
The bath is a traditional communal bath, with a Japanese-style washing area as well as a couple of Western showers. The bath was predictably very hot and relaxing.
Rates for rooms here are about 4,900 yen per night. English speaking staff is on hand, so it is gaijin friendly. Advanced reservations are recommended, and can be made through the hotel's English-language website.
First Cabin Hotel is a great option if you have a late flight into Haneda and need a quick, convenient place to crash for the night.