Tokyo Travel Guide
(東京)
Welcome to our Tokyo Travel Guide. Tokyo is a city like no other on earth. Densely populated almost beyond imagination, yet there is somehow an impeccable order to the chaotic flow of humanity. An eclectic and yet harmonious mix of ancient tradition an ultra-modern trendiness. Source of many of the world's best foods, fashions, pop culture and gadgets, not to mention a center of global trade and industry. Tokyo is without a doubt the epicenter of the Japan Experience.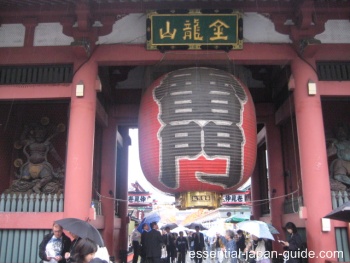 It is impossible to sum up Tokyo in a single sentence, paragraph, or even web site, because not only is the city so diverse in character that areas like Shibuya, Ginza, and Ueno, separated by just a few minutes by train, bear almost no resemblance to one another, but simply because the city, despite its extensive 400-year history, is in a constant state of evolving change.
The first visit to Tokyo can be overwhelming. In order to help you navigate through this massive cultural mecca, our Tokyo Travel Guide provides you with just a small guide to our favorite Tokyo destinations and attractions.
Our Tokyo Travel Guide is by no means exhaustive. Consider it a launching point to get you started on your own Tokyo experience, but bear in mind that there is much more to see. Once you gain traction in the city and get used to navigating the crowds and the ultra-convenient rail system, you'll be ready to begin exploring on your own. There's always something new and exciting to discover in Tokyo!

Tokyo Sightseeing Destinations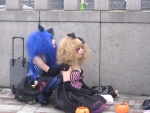 Harajuku is the cosplay capital of the universe and Tokyo's center for underground fashion. Many of the world's top fashion designers and musical performers make regular pilgrimages to Harajuku in search of new fashion inspiration.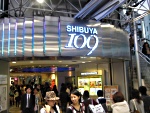 Shibuya is one of Japan's most exciting destinations. Shibuya is Japan's center of hip, trendy youth fashion, and an exciting spot for dining, shopping, entertainment, sightseeing, and people watching for both tourists and Tokyoites alike.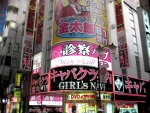 Shinjuku is one of Japan's most exciting centers for business, shopping, and entertainment. Sightseeing attractions include the uber-busy Shinjuku Station, Shinjuku Gyoen Park, the Nishi-Shinjuku skyscraper district, and Kabukicho, Tokyo's red light district.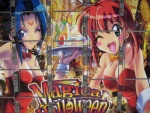 Akihabara is a mecca for computer electronics, anime, manga, video games, maid cafes, and other forms of "otaku" culture.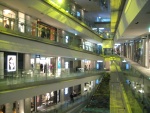 Omotesando is sometimes referred to as Tokyo's Champs-Elysees. This stretch of Harajuku is concentrated along a gorgeous tree-lined avenue filled stylish brand boutiques, elegant restaurants and cafes, and fancy department stores, making it a popular weekend destination among Japanese locals and tourists alike.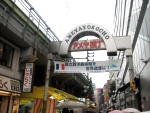 Ueno is an area of Tokyo that has an older feel to it and offers attractions like Ueno Park (Ueno Koen), Ueno Zoo, several renown museums, and Ameyoko, a cool street market. Most of the interesting attractions in Ueno Tokyo are all bunched together near Ueno Park and Ueno Station for easy access.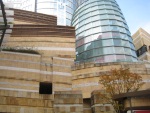 Roppongi is well-known as a clubbing and night spot popular with foreigners and Japanese who want to meet foreigners. It is also where you can find Roppongi Hills and Tokyo Midtown, two recently built upscale shopping, business, and entertainment complexes.
Ginza is home to many upscale restaurants, cafes, department stores and brand name fashion boutiques, the Kabuki Theater, the Sony Building, an Apple store, and close proximity to the Tsukiji Fish Market.

Tokyo Travel Guide – Tokyo Attractions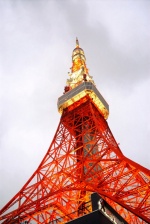 Tokyo Tower is a fun Tokyo attraction to visit during both the daytime and evening. On clear days you can see Mt. Fuji. At nightime, the view overlooking the city is fantastic, making it an ideal romantic dating spot!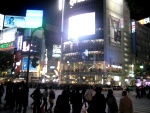 Hachiko Crossing is the world's busiest pedestrian intersection. There seems to be no way to survive the avalanch of people approaching from all sides. Yet, somehow, in a dance that can only be described as well-orchestrated chaos, you somehow emerge unscathed on the other side.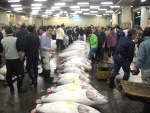 Tsukiji Fish Market is the world's largest and most vibrant wholesale fish market, where each day, many tons of maguro tuna and other fish and seafood are bought, sold, and auctioned. Tsukiji is also home to some of the freshest, highest-quality sushi to be found anywhere on this planet!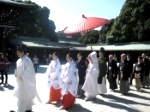 Meiji Shrine is located in an expansive, 700,000 square-meter forest just beyond the cosplay mania outside of Harajuku Station. As such, the shrine is a beautiful, tranquil space that has become a popular Tokyo attraction among Japanese and foreign visitors alike.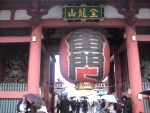 Sensoji Temple is Tokyo's oldest and most visited temple. Sensoji is distinguished by its Kaminarimon outer gate that is a popular spot for taking photos, as well as Nakamise, the corridor of shops that leads to the temple.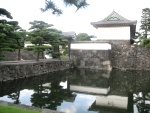 Tokyo Imperial Palaceis the main residence of Japan's Imperial Family. Surrounded by wide moats and towering stone walls and housing beautiful gardens, the Palace is one of Tokyo's most popular sightseeing destinations.

Things to Do in Tokyo – Tokyo Tours
It's not uncommon for first-time visitors to Tokyo to feel so overwhelmed by the sheer size and frenetic pace of Tokyo that they find themselves at a loss for what they should do.
Fortunately, there is literally no end to what you can do in Tokyo!

Visit some of the many famous Tokyo museums, such as the Ghibli Museum of Japanese animation or the Edo Tokyo Museum located right next to the Ryogoku Kokugikan, where sumo tournaments are held. While you're at it, why not actually attend a live sumo tournament in Tokyo?

Spend a day visiting famous Tokyo shrines and temples like Meiji Shrine and Asakusa Temple, and even combine your day of temple viewing with an exciting Tokyo Bay cruise.

How about a tour of the Tsukiji Fish market culminating in a sushi-making class at a popular Tsukiji sushi restaurant?

Why not try your hand at Japanese calligraphy?

Or enjoy a Tokyo Bay dinner cruise on a Japanese-style Yakatabune boat?
The above are just a few quick suggestions. For more ideas, check out our complete list of exciting guided English-language Tokyo tours.