Yokohama Guide
(横浜)
In our Yokohama Guide, we introduce you to one of Japan's best-kept secrets: the city of Yokohama. Travelers to Japan often overlook Yokohama, Japan's second-largest city, but you shouldn't!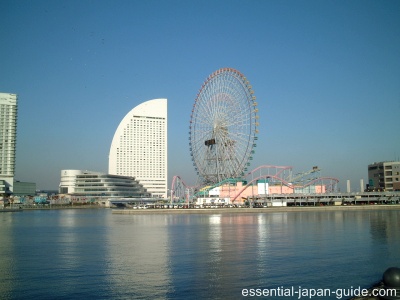 Located less than 30 minutes from Tokyo by train, Yokohama is a clean, modernized harbor city with a rich history that is packed with great sightseeing spots, a newly developed waterfront, attractions, dining, shopping and fun!

Yokohama Guide – History of Yokohama
Originally a quiet fishing village, in 1853 Commodore Matthew Perry arrived in Yokohama and demanded that Japan open up to foreign trade. Yokohama soon became the base of foreign trade in Japan. As such, Yokohama is an international city with a significant foreign influence still very much evident to this day.
In 1983, construction was begun on the Minato Mirai 21 urban development project, which transformed Yokohama's central waterfront area formerly comprised of shipbuilding docks and commercial port facilities into what has become a prime destination for sightseeing, entertainment, shopping, and global commerce.

Yokohama Guide to Attractions and Sightseeing
Yokohama is rich in attractions and sightseeing spots, and most of them are conveniently located within walking distance to one another. As such, you can very easily enjoy the best of what Yokohama has to offer by taking a day-trip from Tokyo, yet there is enough to see and do that you could easily enjoy several days in Yokohama.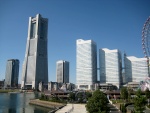 Minato Mirai is the product of a massive development project, begun in 1983, that dramatically transformed Yokohama's central waterfront area from an industrial shipping yard into Japan's newest and most exciting destination for shopping, dining, and commerce, and entertainment.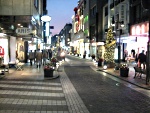 Motomachi originally evolved in the late 1800s into a residential area with a high concentration of foreign residents, along with bakeries, cafes, and other Western-influenced shops that were unique to Japan at the time. Today, Motomachi is a stretch of upscale shops, boutiques, restaurants and cafes that still retains much of that Western influence.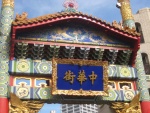 Yokohama Chinatown (Chukagai) is the largest Chinatown in Asia, and one of the largest in the world. Located just a couple blocks from Motomachi, Chukagai consists of several blocks packed full of authentic Chinese restaurants, food stalls, shops, and temples.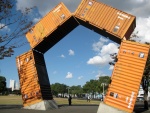 Yamashita Park (Yamashita Koen) is a pleasant stretch of Yokohama waterfront that looks out over Yokohama Bay and offers stunning romantic views of Yokohama Bay Bridge and the Yokohama skyline. Yamashita Koen is a fun yet relaxing destination for families, dog owners, couples, and tourists alike.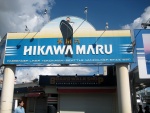 Hikawa Maru is a luxury trans-Pacific passenger liner that operated between 1930 and 1960. Nicknamed the "Queen of the Pacific," during its operation the vessel crossed the Pacific Ocean over 250 times and carried 25,000 passengers and cargo between Japan and Seattle & Vancouver.