The EJG Japan Travel Guide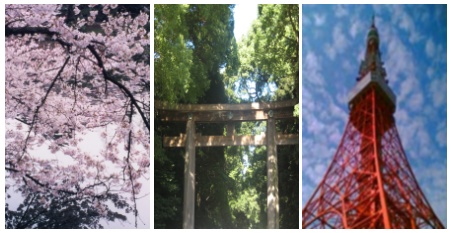 Experience Japan Sightseeing, Destinations, Activities and Attractions
In the EJG Japan Travel Guide to sightseeing, destinations, activities and attractions, you'll discover so many places to go and things to see and experience in Japan that boredom during your travel or stay is simply not an option! Whether you want to take in Japan's storied past by exploring its ancient Shrines and Temples in historically rich and culturally important areas like Kyoto, Nara, Kamakura, and Nikko, or stay on the cutting edge of today's culture by immersing yourself in the sights, sounds and non-stop activity of the concrete and neon jungle of Tokyo, our Japan Travel Guide offers a full menu of sightseeing, destinations, attractions, and activities. Your biggest challenge will be simply finding the time and energy to do and see it all!

Tourist Attractions in Japan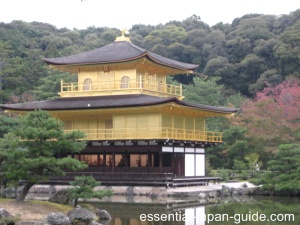 What are Japan's best attractions? Visit Tokyo Tower , Hachiko Crossing, Meiji Shrine, or the Imperial Palace in Tokyo; the Peace Park in Hiroshima; the Kinkakuji Golden Pavilion in Kyoto; Himeji Castle in Hyogo Prefecture; the Ise Shrines in the Shima Peninsula. Our guide to tourist attractions helps you discover the best attractions Japan has to offer.
Tokyo Attractions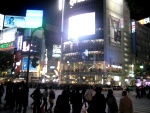 Hachiko Crossing is the world's busiest pedestrian intersection. There seems to be no way to survive the avalanch of people approaching from all sides. Yet, somehow, in a dance that can only be described as well-orchestrated chaos, you somehow emerge unscathed on the other side.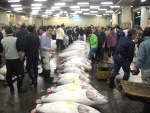 Tsukiji Fish Market is the world's largest and most vibrant wholesale fish market, where each day, many tons of maguro tuna and other fish and seafood are bought, sold, and auctioned. Tsukiji is also home to some of the freshest, highest-quality sushi to be found anywhere on this planet!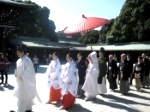 Meiji Shrine is located in an expansive, 700,000 square-meter forest just beyond the cosplay mania outside of Harajuku Station. As such, the shrine is a beautiful, tranquil space that has become a popular Tokyo attraction among Japanese and foreign visitors alike.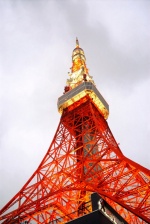 Tokyo Tower is a fun Tokyo attraction to visit during both the daytime and evening. On clear days you can see Mt. Fuji. At nightime, the view overlooking the city is fantastic, making it an ideal romantic dating spot!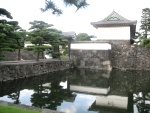 Tokyo Imperial Palace is the main residence of Japan's Imperial Family. Surrounded by wide moats and towering stone walls and housing beautiful gardens, the Palace is one of Tokyo's most popular sightseeing destinations.

Kyoto Attractions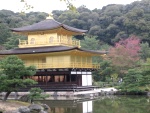 Kinkakuji Golden Pavilion is a beautiful gold-colored temple built on the edge of a reflective lake and surrounded by an exquisite Japanese Garden. It is among Japan's most well-known temples, and is one of the most popular Kyoto tourist attractions.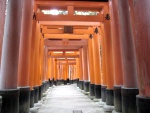 Fushimi Inari Shrine is a Shinto shrine in Kyoto famous for its astounding number of torii gates that wind endlessly up the mountainside. Many visitors overlook this shrine, but it is a spectacular attraction that is definitely worth visiting while in Kyoto.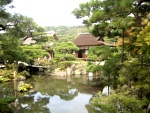 Ginkakuji Silver Pavilion is a Kyoto temple with an immaculately sculptured Zen sand garden, a tranquil Japanese pond, and lush wooded grounds, making this temple a worthwhile Kyoto sightseeing attraction to visit.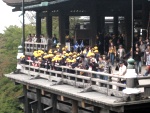 Kiyomizu Temple is a spectacular Kyoto temple with a massive veranda overlooking the city of Kyoto and the wooded grounds below. Listed as a UNESCO World Heritage Site, this is one Kyoto attraction you won't want to miss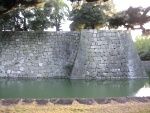 Nijo Castle is one of Kyoto's UNESCO world heritage sites and a beautiful Kyoto tourist attraction, featuring ornate architecture exquisitely detailed sliding screen paintings, and expansive Japanese gardens.

Yokohama Attractions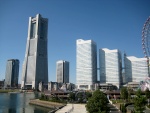 Minato Mirai is the product of a massive development project, begun in 1983, that dramatically transformed Yokohama's central waterfront area from an industrial shipping yard into Japan's newest and most exciting destination for shopping, dining, and commerce, and entertainment.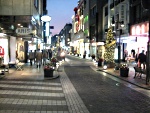 Motomachi originally evolved in the late 1800s into a residential area with a high concentration of foreign residents, along with bakeries, cafes, and other Western-influenced shops that were unique to Japan at the time. Today, Motomachi is a stretch of upscale shops, boutiques, restaurants and cafes that still retains much of that Western influence.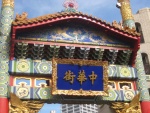 Yokohama Chinatown (Chukagai) is the largest Chinatown in Asia, and one of the largest in the world. Located just a couple blocks from Motomachi, Chukagai consists of several blocks packed full of authentic Chinese restaurants, food stalls, shops, and temples.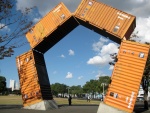 Yamashita Park (Yamashita Koen) is a pleasant stretch of Yokohama waterfront that looks out over Yokohama Bay and offers stunning romantic views of Yokohama Bay Bridge and the Yokohama skyline. Yamashita Koen is a fun yet relaxing destination for families, dog owners, couples, and tourists alike.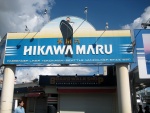 Hikawa Maru is a luxury trans-Pacific passenger liner that operated between 1930 and 1960. Nicknamed the "Queen of the Pacific," during its operation the vessel crossed the Pacific Ocean over 250 times and carried 25,000 passengers and cargo between Japan and Seattle & Vancouver.

Kamakura Attractions

Hajimangu Shrine

Great Buddha Statue

Hachimangu Shrine

More Kamakura Attractions…
Nikko Attractions

Masoleum of Tokogawa Ieyasu

Taiyuinbyo

Lake Chuzenji

Kegon Waterfall

More Nikko Attractions…
Find more Great Japan Attractions…

Japan Sightseeing
What do you want to see in Japan? View Japan's ancient and historic shrines and temples. Discover Japan's wondrous natural attractions. Visit Japan's UNESCO World Heritage sites. Explore Japan's many unique museums. See Japan's impressive architectural structures. Learn More…

Japan Temples and Shrines

Japan's World Heritage Sites

Japan Museums

Beautiful Japan Natural Attractions

Japan Mountains

Impressive Japan Buildings

Places to Visit in Japan
Where do you want to go in Japan? Travel to the best places to visit in Japan like Tokyo, Kyoto, and Nara, and Hakone, or explore some lesser known gems like Izu, Beppu, or Kanazawa. Our guide to Japan travel destinationswill help you map out your travel plan. Learn more…

Tokyo

Yokohama

Kyoto

Nara

Okinawa

Things to Do in Japan
Your Japan experience is not just limited to sightseeing. Japan becomes even more enjoyable when you actually get involved in activities that can only be experienced in Japan. Climb Mt. Fuji. Take part in an authentic Japanese tea ceremony. See a live sumo tournament or mixed martial arts event. Take part in cherry blossom viewing in the park. Visit a maid cafe. Experience the pleasure of a soothing, healing hot spring. Enhance your travel experience by participating in some of the many uniquely Japanese activities. Learn more…

Cherry Blossom Viewing

Firework Displays

Climb Mount Fuji

Japanese Tea Ceremony

Japan Sumo Wrestling Tournaments

Traditional Japanese Theater

Japanese Baseball

Japanese Hot Springs

Japanese Martial Arts

Tokyo Disneyland

Skiing in Japan

Tottori Sand Dunes

More Fun Things to Do in Japan… Keep checking back as we continue to update our Japan Travel Guide section with more and more great Japan sightseeing destinations, attractions, and fun things to do!