Cool Japanese Products
On this page we introduce you to some of our favorite cool Japanese products. Here you'll find cool Japanese items like Japanese health products, kawaii Japanese erasers and stationary, cute accessories, and much more!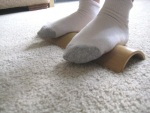 Take-fumi Japanese Foot Massager
The fumitake Japanese bamboo foot massage tool has been used in Japan for centuries to provide soothing relief for tired, sore feet. Learn more about this low-tech yet highly effective foot massager!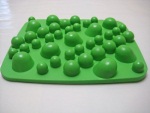 Japanese Rock Garden Foot Massager
This unique Japanese foot massage tool is a hard plastic board with molded nubs of various sizes that soothingly stimulate the pressure points of the bottom of your feet to eliminate foot stress and soreness.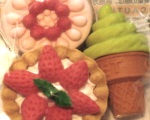 Cute Japanese Erasers
Check out our collection of cute Japanese erasers! Our kawaii eraser sets include Japanese food erasers, dessert erasers, and cute character erasers!
Keep Checking back as we continue to update our selection of Cool Japanese items!