Hikawa Maru
Hikawa Maru is a luxury trans-Pacific passenger liner that operated between 1930 and 1960. Nicknamed the "Queen of the Pacific," during its operation the vessel crossed the Pacific Ocean over 250 times and carried 25,000 passengers and cargo between Japan and Seattle & Vancouver.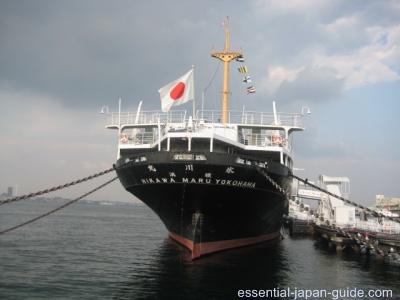 Role of Hikawamaru during WWII
During World War II, Hikawamaru was used as a hospital ship and was painted white with large red crosses on the side. Hikawamaru also played a role in helping Jewish refugees escape the Holocaust. Following Japan's surrender at the conclusion of WWII, Hikawa-maru was seized by the US government and was used for a couple years to transport US personnel between the US and Japan, before resuming operation as a passenger vessel.
Hikawamaru Today
In 1960, the vessel ceased operation and found a permanent dock in Yamashita Park in Yokohama. Today, Hikawamaru is a maritime museum that is open to the public. Visitors can board this massive ship and explore its luxurious and historic deck and interior, preserved just as it was a half-century ago.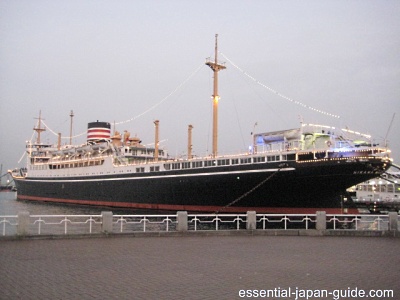 Discount entrance coupon package with the nearby NYK Maritime Museum.
Access to Hikawamaru
Hikawamaru is located within
Yamashita Park
. Yamashita Park is just a short walk from Motomachi-Chukagai Station on the Minato Mirai Line. The entrance of the park is also close to Chinatown and
Motomachi
.