Ootoya Teishoku Dining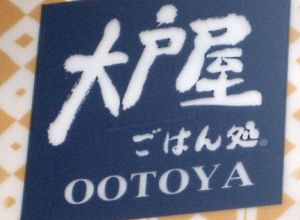 Ootoya is a delicious, inexpensive, Japanese restaurant chain with locations throughout Japan that serve
up authentic teishoku-style Japanese food.

Teishoku Dining
Teishoku is a type of Japanese set meal that usually includes a main dish, a side dish, miso soup, white rice,
and sometimes pickled veggies. Teishoku-style restaurants abound in Japan, and are especially popular as a lunch destination
among Japan's working populace or as an inexpensive dinner for yen-strapped college students.
With over 200 locations throughout Japan, this is one of Japan's largest and most popular teishoku restaurant chains.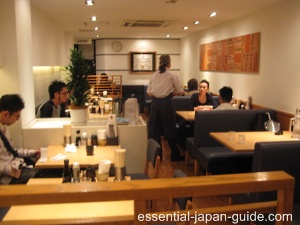 Menu
The restaurant's menu is full of home-style Japanese food items, many of which are not commonly found in Japanese
restaurants outside of Japan, making it a great dining option for visitors from abroad who want to stray from
the tried and true and sample Japanese food that the Japanese themselves commonly eat.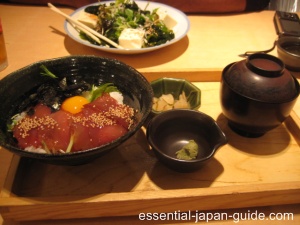 The menu has a wide selection of meat, seafood, noodle, and veggie dishes. Popular set meals include chicken and
veggies with black vinegar sauce, char-grilled Alaskan salmon with green onion miso, and konbu-flavored roast pork
cutlet; seasonal favorites like fried Hiroshima oysters; many creative salads and other a la carte
items; unique desserts; and a drink bar that includes several types of juices, soft drinks,
and a selection of gourmet loose teas.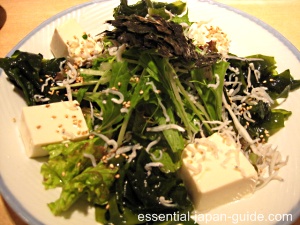 Although the menu is in Japanese only, most of the items are pictured, so you can easily communicate your
order to the waitperson by simply pointing to your dishes of choice.
Most teishoku meals are generously portioned and priced well under 1,000 yen,
making it a great dining option for filling up without depleting your wallet.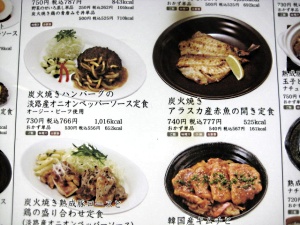 Locations
Ootoya is located throughout the Tokyo and Kanto region, as well as locations in Osaka, Kyoto, Hokkaido, and
elsewhere in Japan. Look for the restaurant's prominent blue sign.