Taiyuinbyo Iemitsu Mausoleum
Taiyuinbyo Iemitsu Mausoleum is one of the two mausoleums of the Tokugawa shoguns in Nikko, Japan. This one is dedicated to Iemitsu, the third shogun of Japan and the grandson of Tokugawa Ieyasu. Like Toshogu Shrine, Taiyuin-byo is one of the World Heritage Shrines and Temples of Nikko. Renown for its elaborate, Chinese-influenced architecture and stunning sculptures, Taiyuin-byo is a must-see Nikko attraction!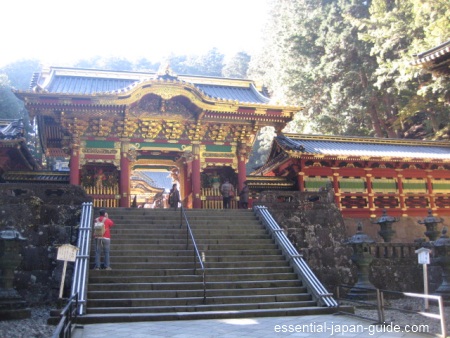 Taiyuin History
The construction of Taiyuin was supervised by Ietsuna, the fourth Shogun, and was completed in 1653, four years after the death of Shogun Iemitsu. The buildings of the Taiyuin Mausoleum face Toshogu Shrine as a symbol of Iemitsu's respect for his grandfather, the first Shogun.

Taiyuin-byo Features
Among the highlights of Taiyuin are the colorful, ornately carved gates and buildings and statues of the Deva Kings that guard the entrance to the compound.
Omizuya Water House
A tranquil water house where visitors may rinse their hands in purification prior to entering the inner grounds.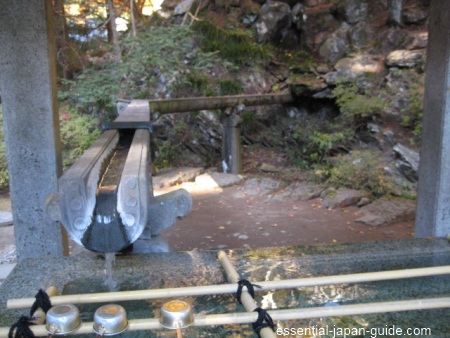 Nitenmon Gate
Nitenmon Gate, or the "Gate of Two Gods," at which intense, colorful and haunting statues of Jikokuten and Komokuten guard the entrance to the compound.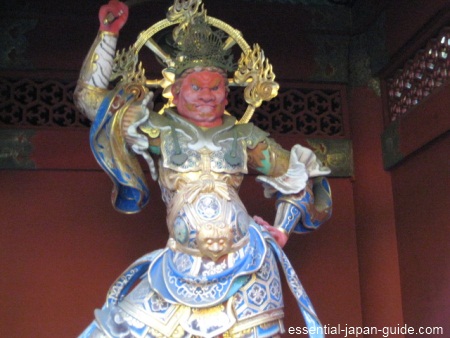 Niomon Gate
Niomon Gate, is an 8-pillar gate that houses the two fearsome Nio statues, Naraen Kongo and Misshaku Kongo, that guard the entrance to Taiyuin.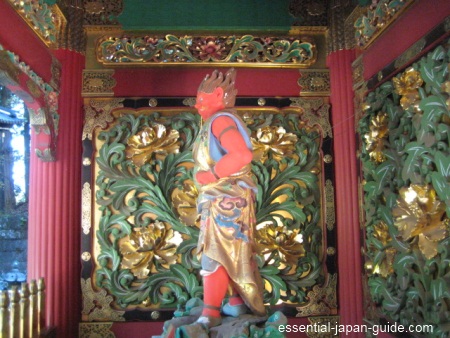 Honden Main Hall
Although not open to the public, the ornate, decorative exterior is an impressive structure.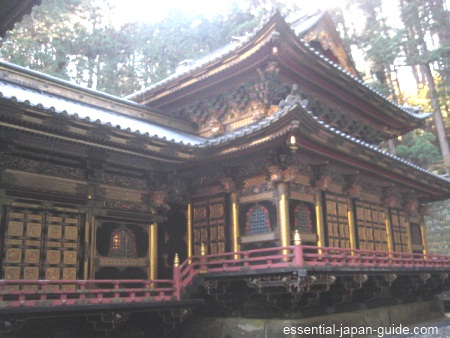 When is the Best Time to Visit Taiyuin?
Although worth visiting any time of the year, there is no doubt that the most ideal time to visit Nikko, including Taiyuinbyo, is during autumn at peak of the gorgeous fall colors.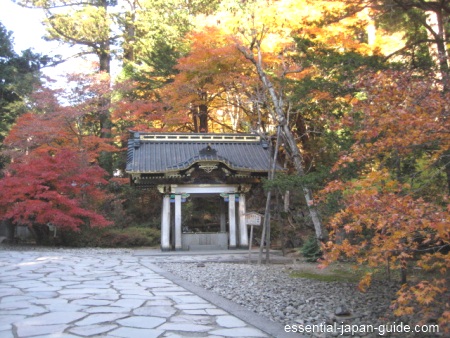 Taiyuin-byo Access Hours and Admission
Taiyuin is located in close proximity to Toshogu Shrine and the other Nikko shrines and temples.
Hours: 8am to 5pm (4pm from November through March)
Admission: 550 yen (See our Nikko Travel Guide page for the various discount travel and combined ticket options.)